When it comes to the world of shipping, having the right vehicle for the job can make a difference in both shipping capacity as well as ensuring the safety of those packages being delivered. While most may imagine a box truck and a cargo van being similar vehicles, there are some distinct differences to both that make them ideal for different purposes. Depending on what kinds of items you need shipped or moved, one vehicle may be better suited to your purpose than the other. Let's take a dive into what separates the two vehicles from each other…
The Versatile Box Truck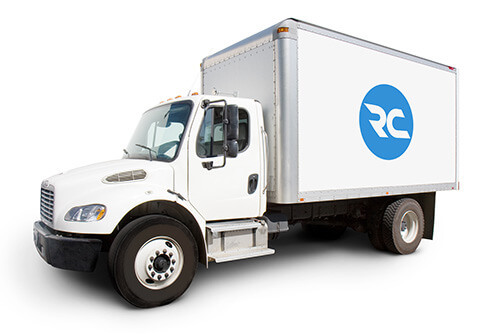 It's in the name! Box trucks are well-known for their box-like cargo storage compartments that allow for a lot of packages and items to be stored within. These storage compartments are kept separated from the cab of the box truck, though there may be a means to access the storage compartment from the cab (this differs from model to model). Typically, you'll find people using box trucks for the transportation or delivery of a lot of large box items, furniture (such as moving to a new house or moving offices), and other large appliances. These vehicles are also popular for smaller amounts of cargo that need to be transported and delivered, such as delivering restock to popular retail and department stores. Box trucks also come in a variety of sizes, allowing them to suit the many needs of both regular people as well as businesses. Box trucks can also come with lift gates, making it much easier to load and unload large boxes and items!
The Reliable Cargo Van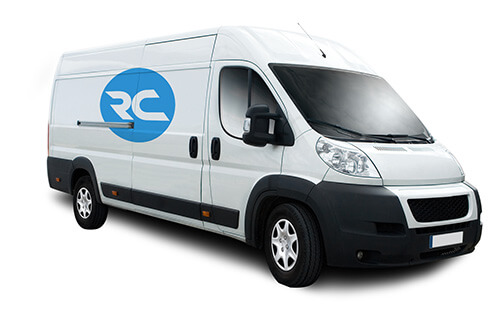 You see them every day! Popularly used by companies such as FedEx and UPS, the cargo van is a mainstay when it comes to needing a vehicle that can move a large number of items in a compact storage compartment. These vehicles are also used by other businesses like plumbers, mechanics, electronic repair services, and a variety of courier services. These vehicles come as a one-piece vehicle, instead of having the storage compartment separate from the cab of the vehicle. These cargo vans can also range in such, from the large ones being like those used by delivery services to smaller ones that you commonly see plumbers using—but they all serve the same purpose of a capable vehicle with a large storage capacity compared to a sedan or a standard family van.
Determining Which Vehicle is Best
While both vehicles provide impressive amounts of storage capacity, the box truck can potentially provide more carrying capacity than the cargo van. But if you're transporting far less than what the box truck can carry, it's likely that the cargo van can be a better fit. Having too much open space can be detrimental as it can create the risk of items shifting, colliding, and even breaking. If you have objects that are incredibly heavy, a box truck with a lift gate can make it much easier to load and offload your items. There are methods to help ensure that your items stay stationary or cushioned on either vehicle but consider each vehicle and their capabilities before deciding on which one's the safest for your items.
Need a Lot of Shipping Done? Reliable Couriers Can Get It Done!
Whenever you need a lot of items shipped, there's none as well-equipped as Reliable Couriers when it comes to fast shipping and delivery! We sport a diverse and large fleet of sedans, cargo vans, box trucks with lift gates, and freight trucks. Whenever you have a lot of heavy and/or large items, our expert bonded drivers will make sure they're loaded onto the most appropriate vehicle for your shipment size, so that your packages will remain safe and secure while they're rushed to the destination! Give us a call or check out our website to learn more about our 24/7 same day delivery services—we'll be happy to offer you a free, zero-obligation price quote for your next shipment!